Welcome back parents and students!
Get ready for another wonderful year of music, singing and performance! I will be updating my webpage frequently with new information and upcoming events regarding the School Choir and student performances. Feel free to contact me anytime at l_kingsbury@stdamianschool.org
May this new school year be filled with many of Gods' Blessings and may the voices our students fill your hearts with joy.
Mrs. Kingsbury
St. Damian School Choir
Bake Sale
Sept. 22 and Sept. 23!
In the narthex after all the masses.

Please drop off your baked goods for our bake sale on Saturday, Sept. 22 between 3:15 - 5:00pm.
PLEASE LABEL ALL YOU BAKED GOODS AND HAVE THEM SECURELY WRAPPED.

We welcome you to price your baked goods as well.
Prices should be between $3.00-$8.00.
Proceeds from the bake sale will go towards new school Song Books!!
Your support and generosity is greatly appreciated!

New School Choir Practice Time !
It is required that all school choir members attend practices beginning at 7:30am on the 2nd and 4th Wednesdays of the month.
​
Choir practices in September: Sept. 12 and Sept. 26

Please mark your calendars!

Required Sunday Family masses:

1. St. Damian Feast Day Mass & School Choir Bake Sale: Sept. 23 11:30am mass
2. Sunday, Oct. 21 at 11:30am mass
3. Christmas Eve Mass 12/24 at the 4:30pm mass
4. Catholic Schools Week Sunday mass: Jan. 27 at 11:30am
5. March 10 at 11:30am
6. Mother's Day Mass: May 12 at 11:30am mass

New School Choir Polos
This year I will be ordering white polos with our St. Damian School Choir logo for only $15.00 each, which the choir will wear at the school masses and Sunday masses. Starting in mid-September (exact date TBD), the school choir may wear their white school choir polo with their uniform pants or skirt to school. If you have gym on this day, you may change into your gym uniform after mass.

Come join the School Choir at the "All School" mass on Wednesdays at 9:00am throughout the school year. All are welcome!
​
Congratulations to the class of 2018 on four fabulous performances of Madagascar!
Be sure to watch the performance on OFC-TV at 4pm and 7pm on channels 4 or 17 on Comcast or Channel 6 on WOW.
Powered by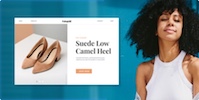 Create your own unique website with customizable templates.
Photo used under Creative Commons from SodanieChea